Rada.gov.ua: he Speaker of the Verkhovna Rada of Ukraine met with the Secretary-General of the Council of Europe, Maria Pejčinovič-Burič. The Speaker thanked Ms. Pejčinović-Buric for her position on human rights, especially in the temporarily occupied territories. Almost all countries in the world understand that both Donbas and Crimea, are Ukrainian national territories. I understand that the methods of returning these territories will be different, but the greatest value of our state, our people are located there." he said.
He also said that returning the Russian delegation to the Parliamentary Assembly of the Council of Europe continues to be unacceptable for Ukraine. "We also do not understand the situation with the credentials of our delegation. I hope that this will not become a precedent. We are ready for dialogue, but not ready for compromises with the morality, territorial integrity, and human dignity, "- he stressed.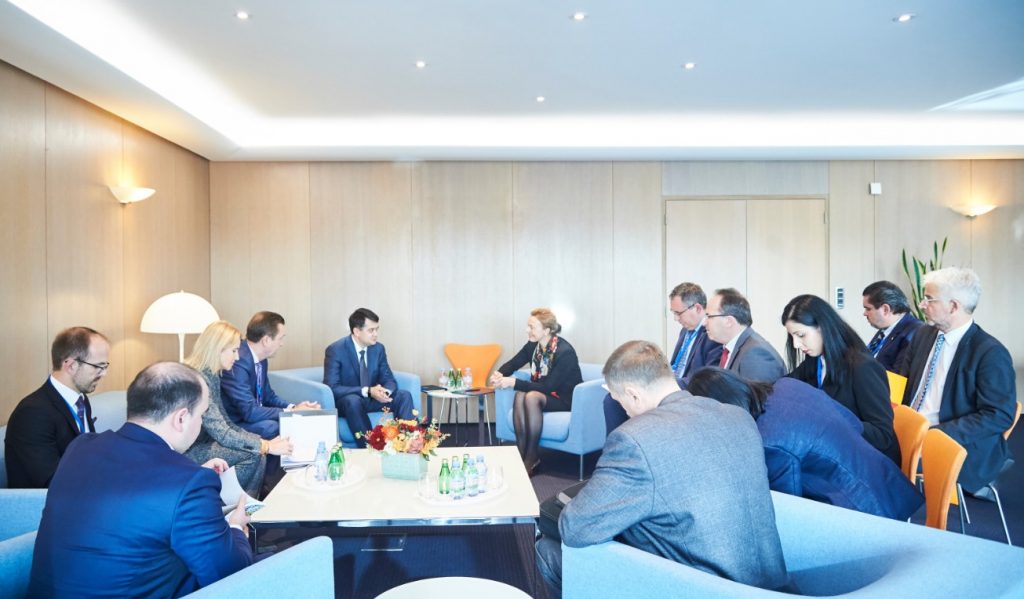 Dmitro Razumkov confirmed to the Secretary-General Ukraine's readiness to work in favor of Europe and the Council of Europe.
The Chairman of the Parliament also noted that the Baltic+ Group is not trying to take a destructive position in the Council of Europe. "We are determined to defend the basic principles and values that were established when this organization was founded. Because of the principles of democracy and freedom, human rights are key, both for Europe and Ukraine, "- he stressed.