coe: The Ukrainian Women's Congress was held in Kyiv, bringing together about 90 speakers and about 700 participants.
The annual event brings together activists, top politicians, think tanks and experts to discuss the current situation, challenges, and successes in promoting gender equality in Ukraine and beyond.
During the two days of intense discussions, 9 debates were focused on:
"Gender reforms in Ukraine. International Trends in Equal Opportunities Policy";
"Changing the political agenda in Ukraine: will there be more equality?";
" Shaping and implementing the state gender policy at the local level".
The panel discussions were attended by top state officials, Ukrainian and foreign parliamentarians, representatives of international organizations, representatives of local government, as well as Ukrainian and foreign experts, including the German Ambassador to Ukraine, Ms. Anka Feldhuzen.
"If we want to achieve sustainable results in the gender balance, we have to change the attitude to gender roles and stereotypes. This problem also applies to men. Therefore, we must involve women and men in this matter equally, "- said the Special Representative of the Secretary General of the Council of Europe in Ukraine – Régis Brillat
The main step in ensuring gender equality and balance is to ensure a balanced representation of women and men in public and political policymaking, because "there can be no democracy when more than 50% of the population is unable to fully participate in the life of the city and the country. According to the standards of the Council of Europe, the participation rate should be at least 40% of the representation of each gender in the political and public decision-making processes. Achieving balanced participation of women and men is also one of the objectives of the Council of Europe's Gender Equality Strategy for 2018-2023, which, inter alia, includes combating gender stereotypes and sexism, discrimination and violence against women, ensuring equal access to justice and protection of the rights of migrant women and girls, refugees and asylum seekers. Gender equality should be a cross-cutting objective in all policies and activities.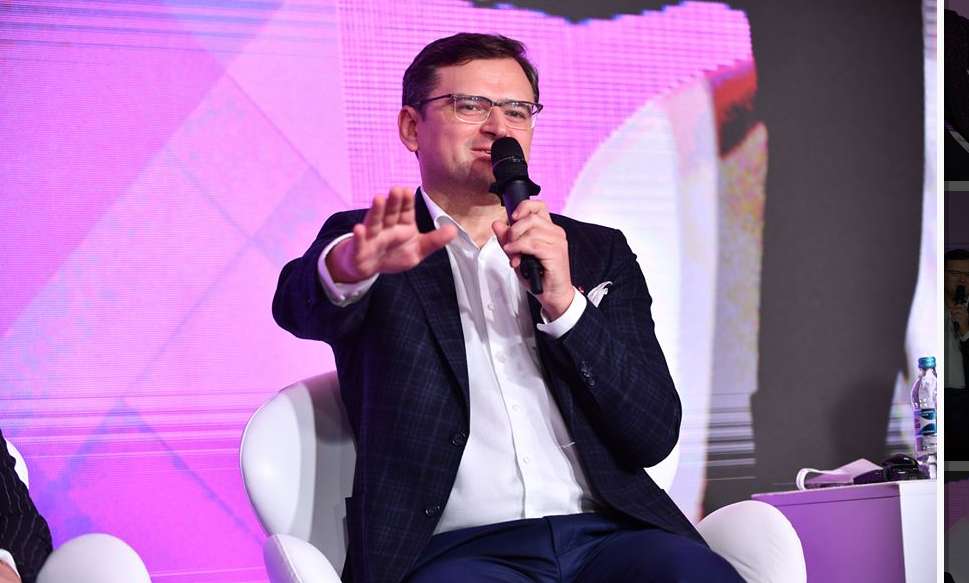 Deputy Prime Minister for European and Euro-Atlantic Integration Dmytro Kuleba emphasized that the introduction of equal opportunities policy has a strong economic effect. "The gender equality question should become the standard, the daily routine of the executive activity of any public body. Secondly, there are a lot of studies that show that the introduction of gender equality in the economy reveals a great economic potential. Billions of dollars are hidden in equal opportunities for men and women in the economic sector," he said.
So why have we not yet reached a gender equitable or fair society? It's because "role models and prototypes are changing slowly," explained Gudrun Mosler-Törnström, member of the Congress of Local and Regional Authorities of the Council of Europe. Speaking about her own experience in the government structures of Austria, Ms. Gudrun recalled that: "Politics has been a man's business for centuries, even the timing of meetings was determined by men". It is also because of this that women who want to combine political career and family life still face obstacles in this way. Gudrun Mosler-Törnström advises women not to remain silent: "Speak, be visible. Do not wait for all men to speak out, and only then raise your hand. No, go first and speak. I have always done so."
✵✵✵
The Council of Europe project "Supporting transparency, openness and honesty in electoral practice in Ukraine" promotes a more gender sensitive political environment in Ukraine by supporting activities at the legislative level, strengthening the ability of women to participate in political and election processes and conducting outreach activities among representatives of state authorities and the public.
To learn more about the Third Ukrainian Women's Congress and watch the event webcast, please visit: http://womenua.today/.