The exhibition of the unique artworks of rare tapestry "The chosen path" of the famous Ukrainian artist Olga Pilyugina is taking place in the National Museum of Ukrainian Folk Decorative Art.
The exhibition presents 16 works of various years, made in the ancient technique of double-sided smooth hand weaving with natural woolen threads. Among them there are tapestries that were recognized as the best in 2014-2019 at the All-Ukrainian exhibitions-contests .
Landmark is the "Hetmansky" tapestry, which was created for the Grant of the President of Ukraine in 2014.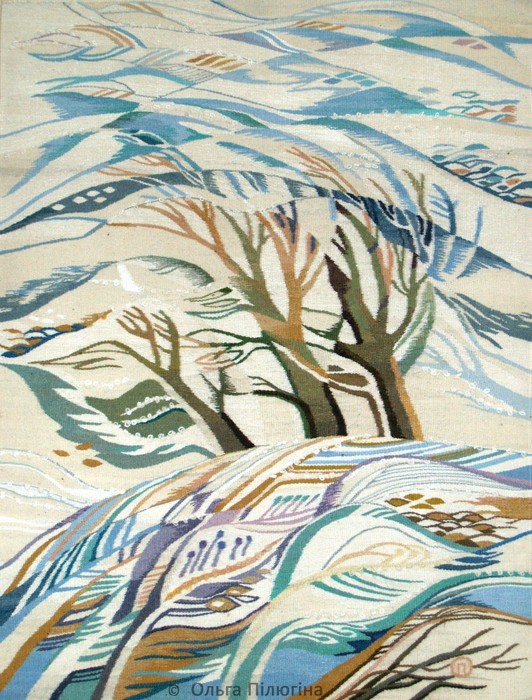 " The basis of the compositions is the eternal symbol of the family -" The Tree of Life. " It grows from the depths of centuries to the present. It is a connection with our ancestors, our strong roots", – mentions Olga Pilyugina.
A special place in the exposition of the exhibition is occupied by works-reflections on the themes: love, what inspires and motivates; and the love for the motherland. "Each tapestry is a certain stage in my life, a story with deep meaning and symbolism. It reflects my state, mood, thoughts and special experiences," says the artist.
Olga Pilyugina devoted her life to the art of tapestry. This is an inherited business, as she was born into a family of artists and grew up in an artistic environment. Her works are interesting in their texture, depth, warmth and special color harmony.