mfa.gov.ua: The exhibition "Maria Primachenko – Ivan Primachenko from grandmother to grandson" took place in one of the best galleries of the capital of Thailand – Bangkok Art and Culture Centre from October 22 to November 3, 2019. The fantastic world of Ukrainian naive art through the dialogue of generations that lasted for 100 years".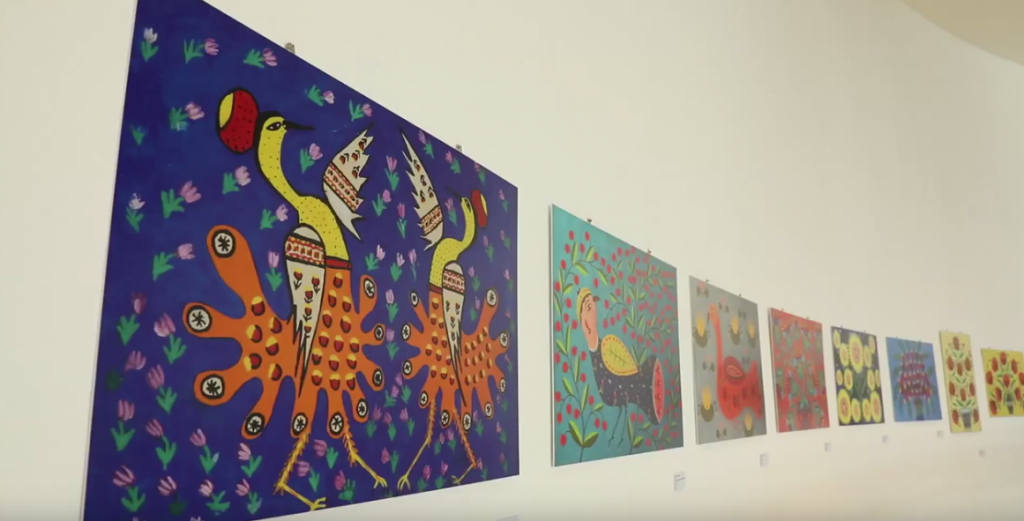 Maria Primachenko was born in 1908 in the village of Bolotnya in the Kyiv region in a family of people of creative talent. Her grandmother painted and decorated Easter eggs. Father was engaged in carpentry and wood carving. The mother was a recognized master of embroidery.
As a child, Maria had a terrible illness – poliomyelitis. This made her more serious and observational than ever before, sharpening her hearing and vision. Because of her illness, she had no opportunity to work in the field, but she constantly tried to be surrounded by people, to make them happy. She put her energy and hard work into the drawing.
In 1936 Maria was invited to experimental workshops at the Kyiv Museum of Ukrainian Art. Primachenko's art becomes more diverse – she not only paints but also embroidered and enjoys ceramics. At that time, she began to participate in exhibitions. Her exhibitions have been held with great success in many countries around the world. Her amazing human-like animals are being displayed at the world exhibitions.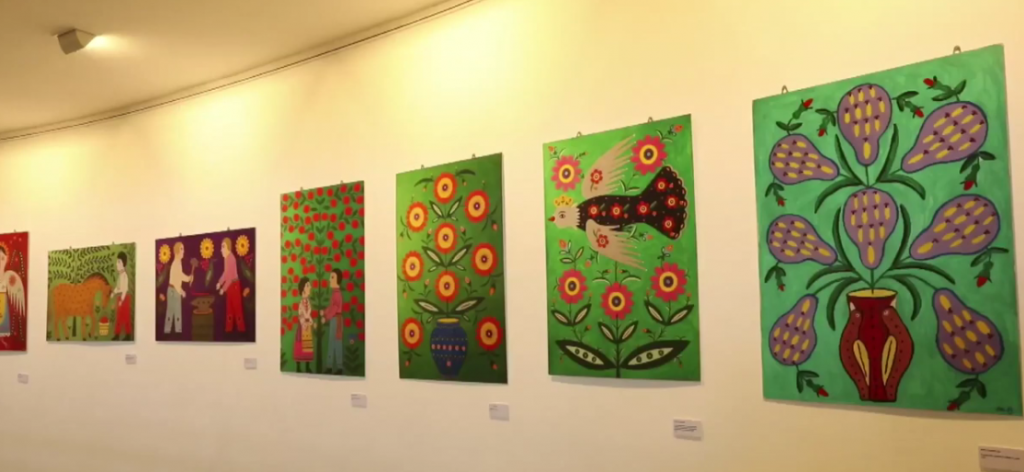 Fantastic animals were the creation of the artist's brilliant imagination. Such animals do not exist in nature. It was highly recommended to Maria not go to the zoo. She was afraid that the real animals from the zoo could overshadow the "naive" and colorful animal world invented by Maria.
Pablo Picasso called her works "Beautiful works of a brilliant woman. And Mark Chagall was so fond of Maria Primachenko's work that even began to draw strange creatures, very similar to the animals of our brilliant artist.