On Saturday afternoon, another demonstration was held at the Odeonsplatz in Munich, "Bucha," commemorating the victims of the genocide in Ukraine. During the action, candles were lit as a sign of remembrance of children, women, and elderly people from Bucha, Irpin, Gostomel, Borodyanka, Mariupol, and Kramatorsk who were brutally murdered by the Russians.
Many Ukrainians and all people who cared about Ukraine came to the demonstration in the center of Munich. They brought flowers, candles and children's toys.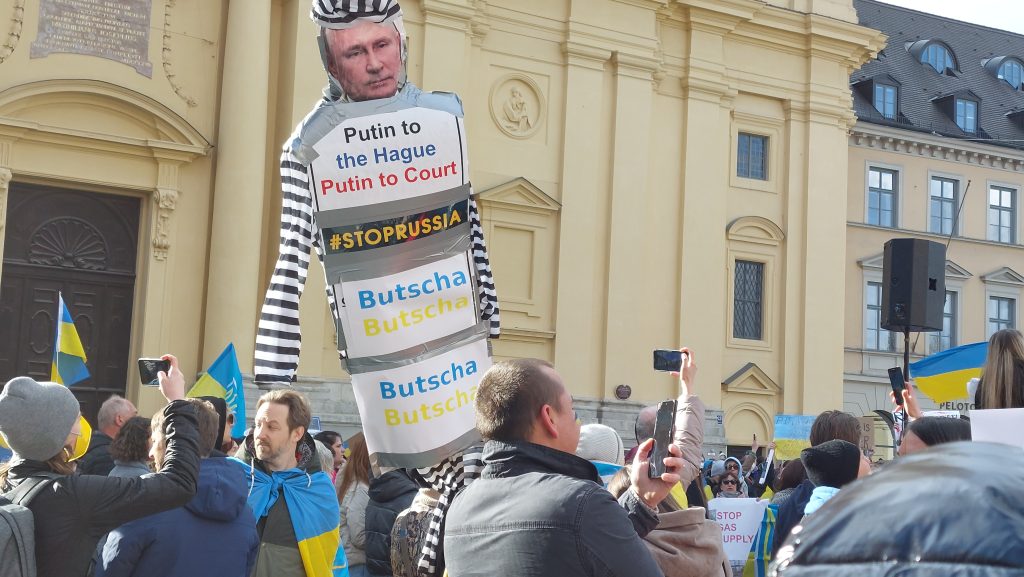 Irpin, Bucha, Gostomel and the Kyiv region have already been freed from the Russian invaders. Mass murders of civilians by the occupants have been recorded in the freed towns and villages.