St. Nicholas visited the Ukrainian school "Kobzar" in Oslo. About this event, the Ukrainian community in Oslo and students of the Ukrainian school told on their Facebook page.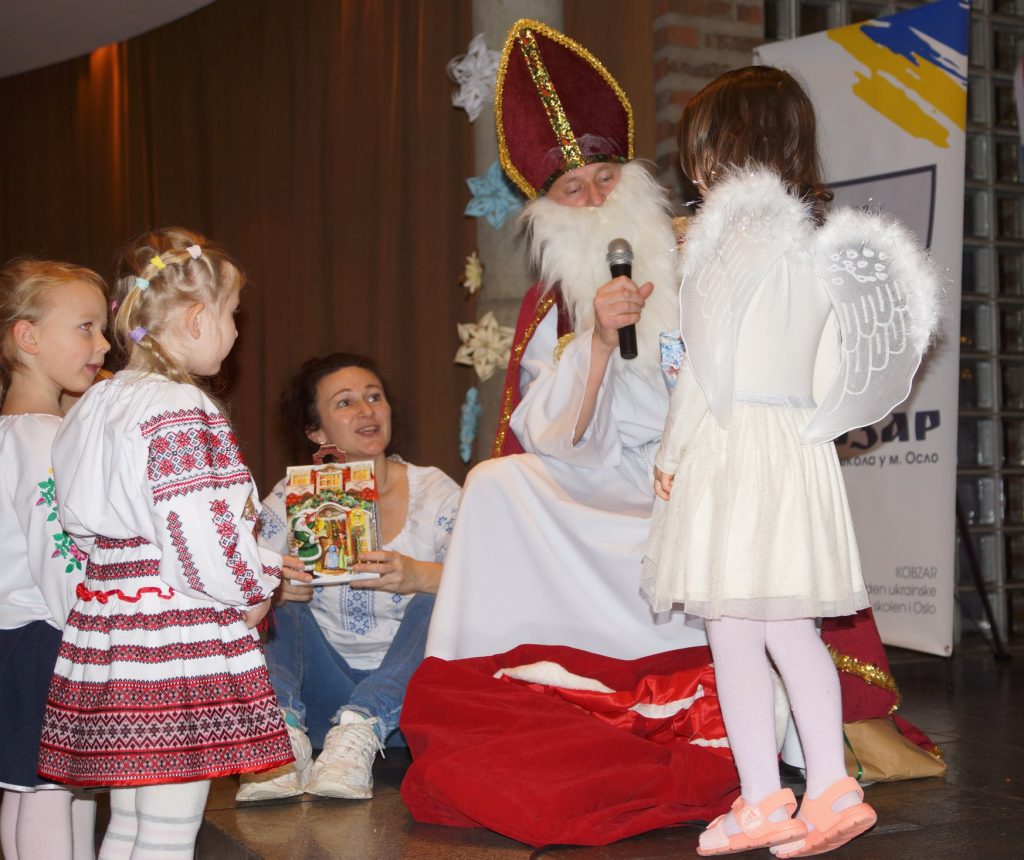 On that day the weather wasn't snowy and frosty enough for a visit of St.Nocholas and absolutely not typical for a miracle. On such a rainy day, people don't wait for some special visitors. But he came. St Nicholas was accompanied by an angel and brought presents to all polite kids.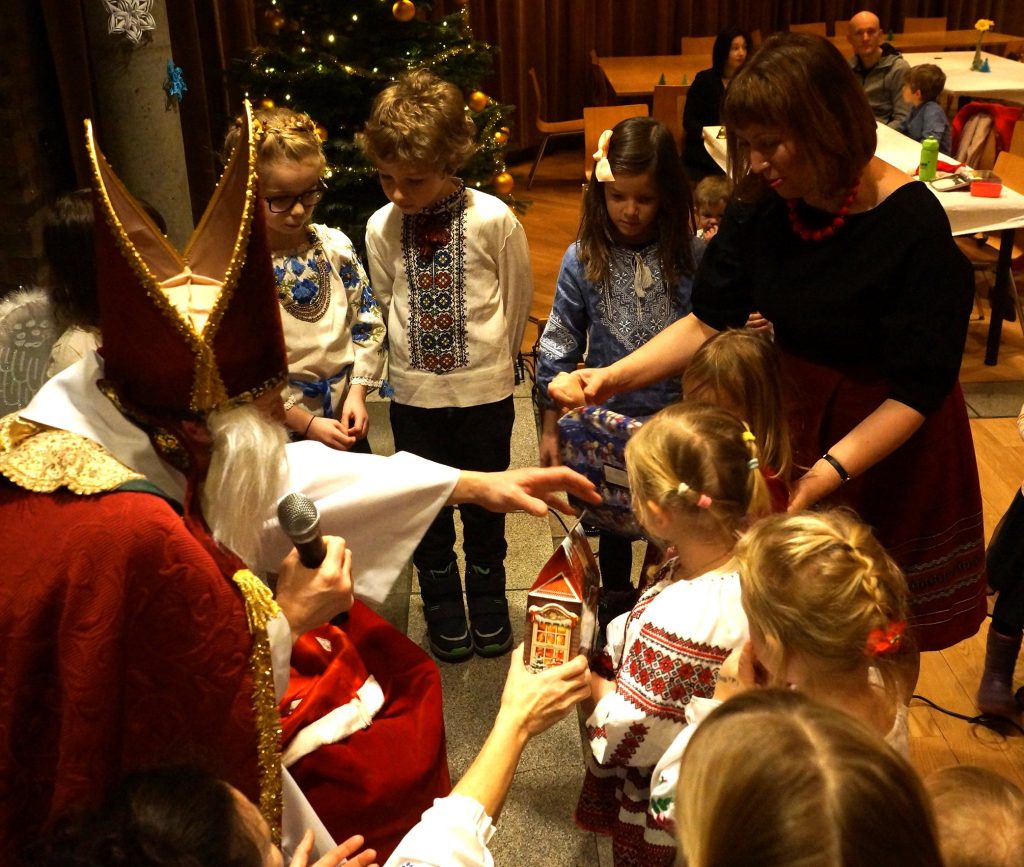 According to folk tradition, the old Nicholas brought the first snow 'by shaking his beard.' He was considered the patron of spinning, and yarns and thread were often brought to church on his festival 'to add to his beard.' In Western, Ukraine gifts were given to children on the eve of his feast day. The Ukrainian Catholic church encouraged the development of ritual plays and games depicting Saint Nicholas, an angel, and the devil, which exhorted children to do good deeds.
Saint Nicholas often appears in carols and legends. In Ukraine icons with his image were greatly cherished and found in virtually every home. His icon was also placed in an important position in iconostases, usually flanking Jesus, the Mother of God, or the patron saint of the church. In Ukraine, Saint Nicholas was so popular that over time the 'functions' of other saints (such as Saint Michael the Archangel, Saint Andrew, Saint George, and Saint Barbara) were ascribed to him.