LWL-Römermermuseum Haltern am See: Nico Calmund from the German town Haltern am See in the administrative district of Münster found a unique silver dagger and a two thousand-year-old gun belt during the archaeological training in which he has participated.
According to LWL-Römermermuseum Haltern am See, 19-year-old Nico Culman during the excavation, found an ancient treasure of the Romans – a unique silver dagger two thousand years old, as well as a weapon belt. Archaeologists from Landscapetsverband Westfalen-Lippe (LWL) and the University of Trier explained that the dagger and the belt for weapons were not found in the graveyard itself, but in the backfill of the foundation trench.
"This is very unusual for a classic tomb spot," says Bettina Tremmel. It's not clear how the two objects got into the trench, she said. "An accidental loss of a precious weapon and belt in this place seems unlikely. However, it can be supposed that the dagger was placed there after the funeral in memory of a comrade, but we can't exactly say that yet," said Tremmel.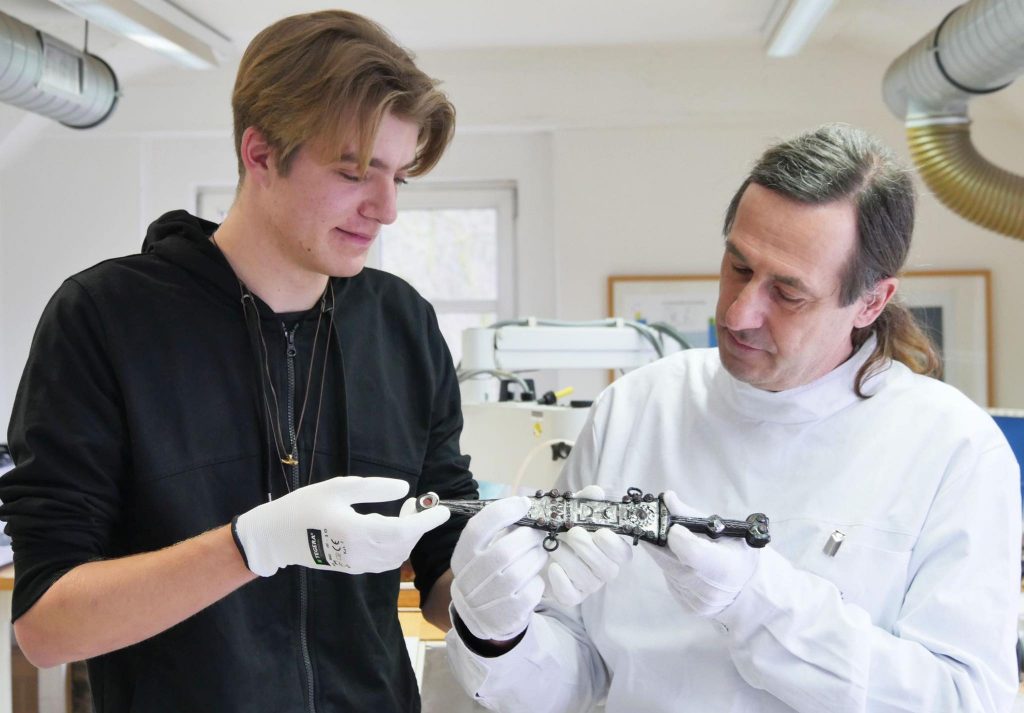 The Romans probably used the silver dagger in a battle with the Germanic tribes. It took nine months to restore an ancient treasure that was covered in rust.
The treasure will be handed over to the Haltern am See History Museum in 2022. According to the local media, in ancient times there was a military camp in this town. Roman soldiers liked to carry unusual daggers to emphasize their status.