MFA: On New Year's Eve the whole world has heard about the uniqueness of Hutsul ceramics. It was recognized during the 14th session of the Intergovernmental Committee for the Safeguarding of Intangible Cultural Heritage of UNESCO and included the Ukrainian component "Tradition of Kosivska Painted Ceramics" into the list of the world intangible heritage of humanity.
And Hutsul ceramics was founded in the 18th century in the city of Kosiv in the Carpathian region. The suburbs of the city are very rich in it. Pottery has become the main craft in the surrounding villages. Hutsul ceramics manufacturing technique is unique. It is called "rituvannia" or "engraving". After the first burning in the pottery furnace, the product is painted with paints.
Then it is covered with transparent coating and burned for the second time. In this way, the grey clay becomes a real work of art. Ceramics made of local clay is characterized by its visual drawings representing local history, everyday life, folklore, beliefs and customs of Hutsuls, sheep breeding, military service, wedding, playing cymbals and tremblitas.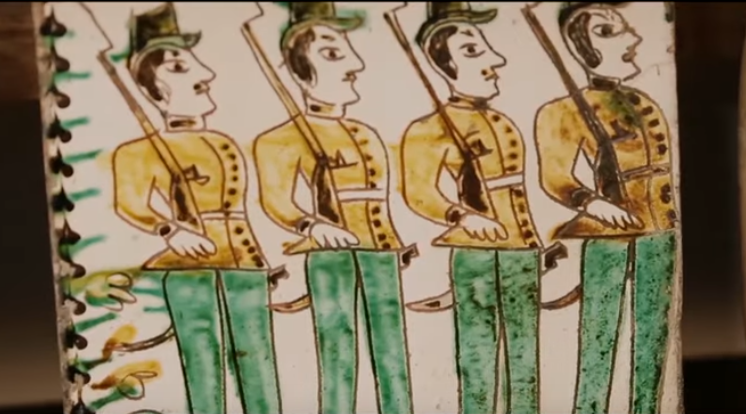 This event has shown that even in the era of globalization and rapid development of digital technologies for Ukraine remains a priority task to preserve elements of intangible cultural heritage of our country and its recognition in the world.