Retrospective of the fantastic night shots and morning colors produced by the American photographer O. Winston Link in the Kunstfoyer in Munich. America's last steam trains of the Norfolk & Western Railway in motion in the 1950s. With 120 high-quality photographs, sound recordings, working sketches and "making of" another highlight for all fans of photography and railways!
Most of the photos were taken at night. Link justified this by saying that he could select the optimal lighting, while the sun was usually not in the right place.
Between 1957 and 1977 he made sound recordings in addition to the photos, which he published under the title "Sounds of Steam Railroad". Link quickly became known among railway fans from the late 1950s because of his publications in the magazine Trains, and other publications.
A drive-in theatre, a ghost town, three young ladies in bathing suits, children fishing – and always in the picture: the steam locomotives of the Norfolk & Western Railway or just their white cloud. The tamping of the engine, the whistling and ringing as the steel wheels pass through the town, immediately evokes the imagination.
Certain sceneries look like painted. A special charm comes from the pictures taken on a pitch-black night, in remote or almost uncivilized places.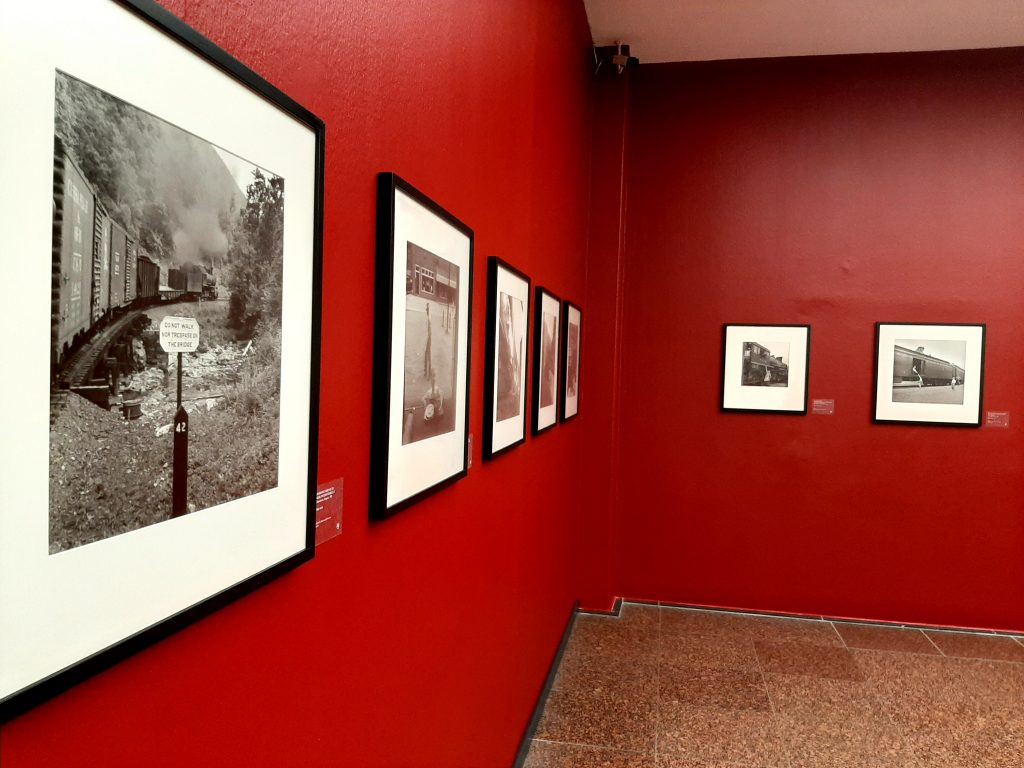 Each photo was a challenge, for which the photographer created his own lighting plan with texts and sketches, with calculations about the strength, range, and position of the light reflectors and cameras.