The Gasteig and the non-profit organization Handicap International (HI) opened the exhibition "erschüttert – Einschläge, die alles ändern" . The exhibition is open until 09.02.2020 in the foyer of the Glashalle, 1st floor. The award-winning photojournalist Till Mayer shows people whose lives have been devastated by war or armed conflict. He presented their stories on large roll-up displays.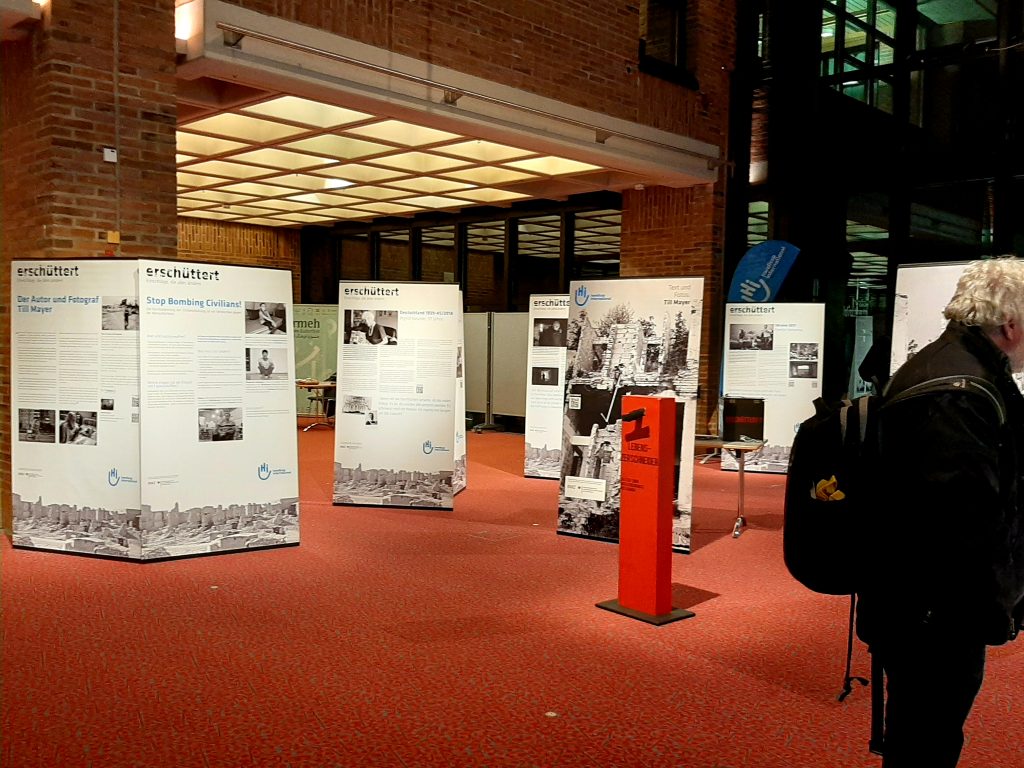 The story of an old woman who is from eastern Ukraine, who lives in a village near the front line, tells her story: "Who would have thought that I will ever be forced to live through this? Spending nights in the cellar. Your own people shoot at each other. A grenade hit even into my vegetable garden," says the old woman as she walks to her small apartment building."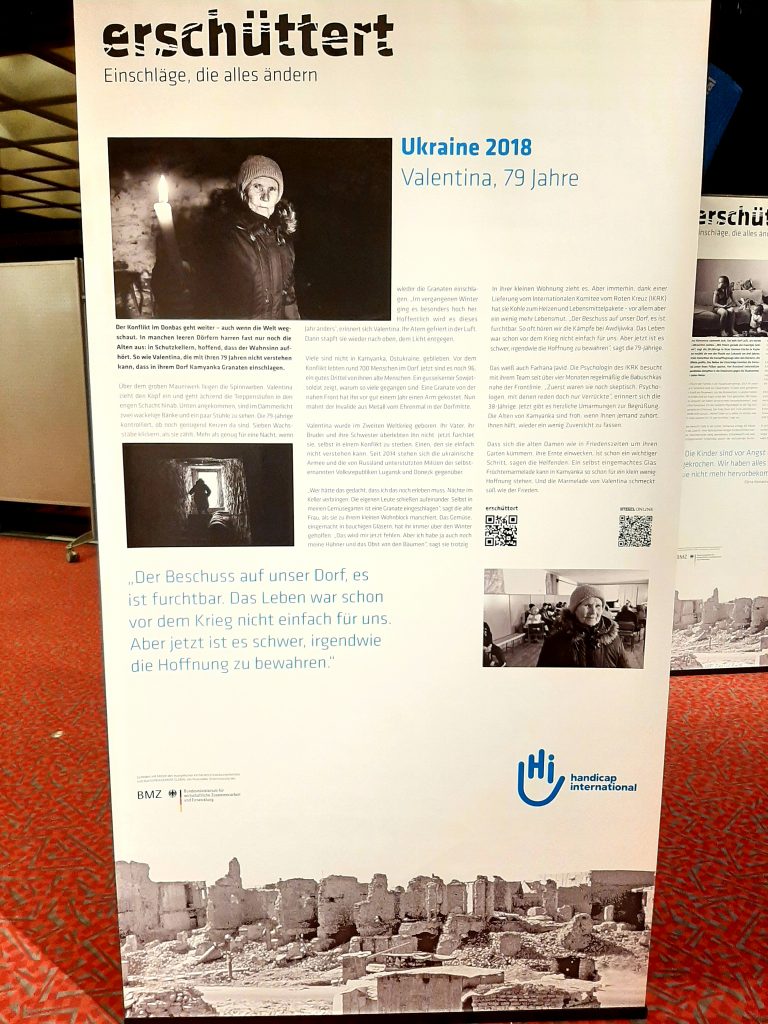 From April 2014 to the end of 2018, some 12,800 to 13,000 people were killed in Donbas hostilities, according to the UN Monitoring Mission on Human Rights. Approximately 3,300 of the victims were civilians, while 4,000 were Ukrainian military and 5,500 – Russia-backed armed militants. Another 27,000 to 30,000 people were wounded and injured in the conflict.
It comes as the simmering conflict between Russia-backed separatists and government forces approaches its sixth year, with little progress toward the implementation of a Western-brokered cease-fire and political-settlement deal known as the Minsk Accords.
As journalist and photographer Till Mayer has been working closely with the Red Cross/Red Crescent Movement, Handicap International and other relief organizations for many years. In his course of work, he has visited numerous African, Asian and European countries, many of them devastated by war, crisis or disaster. He has also taken part in long term missions as an Information Delegate for the International Federation of Red Cross and Red Crescent Societies and the German Red Cross in Iraq, Iran, Sri Lanka, Turkey and the Balkans.