mtu.gov.ua : The Ukrainian Ministry of Infrastructure signed a memorandum with Deutsche Bahn during the Economic Forum in Davos. The German company is expected to help Ukraine with the reforming of Ukrzaliznytsia's management mechanisms.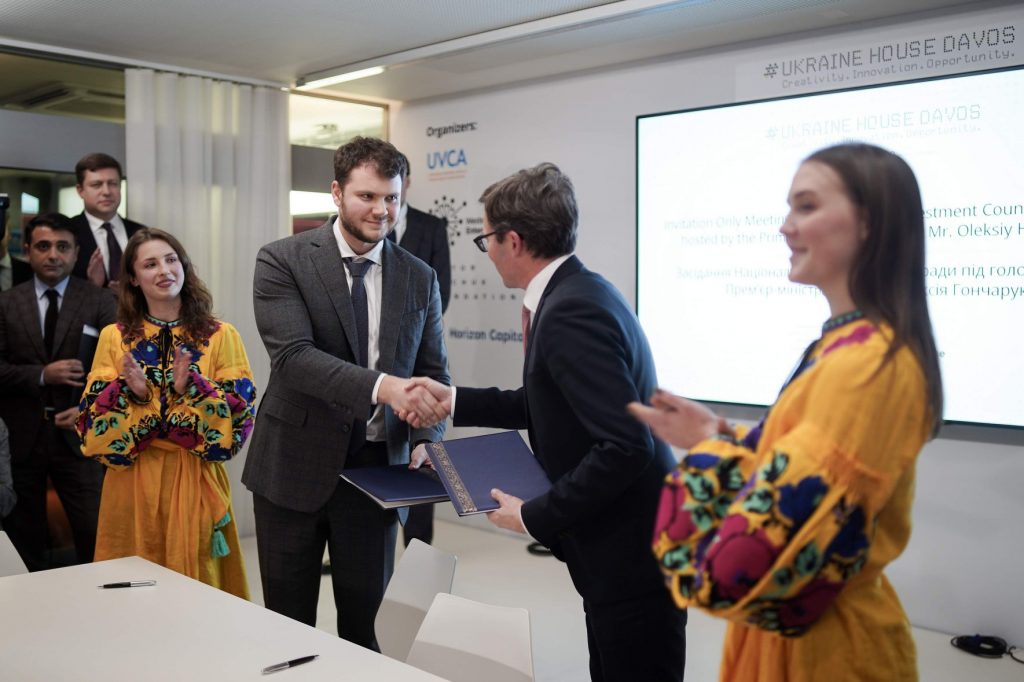 Ukrainian Railways (Ukrainian: Укрзалізниця, Ukrzaliznytsia) is a state-owned enterprise of rail transport in Ukraine, a monopoly that controls the vast majority of the railroad transportation in the country. It possesses a combined total track length of over 23,000 km, making it the 13th largest in the world. Ukrainian Railways is also the world's 6th largest rail passenger transporter and the world's 7th largest freight transporter.
The Minister of Infrastructure Vladyslav Kryklyy signed the Agreement on further cooperation in the transport industry and development of JSC "Ukrzaliznytsia". The Prime Minister of Ukraine Oleksiy Honcharuk also attended the event. Honcharuk emphasized that Ukraine will maintain control over "Ukrzaliznytsya" and German specialists will work on reforming the management mechanisms of the company. "Therefore, I would like to clarify the situation. We are not going to sell or rent a strategically important state object, we talking about a cooperation," – said Prime Minister.
The Minister of Infrastructure Vladyslav Kryklyy, who signed the agreement explained why this agreement is important for Ukraine "An important part of the implementation of the Association Agreement between Ukraine and the EU is the adaptation and implementation of the European Union directives concerning railway transport, including the adoption of relevant amendments to legislation. We expect to adopt a new law on rail transport in 2020, for its practical implementation the experience of such company as Deutsche Bahn is important."