A charity concert in support of the Ukrainian people during the war was held in Munich.
The concert program included world-famous pieces such as the works of Bach and the Concerto for Two Violins by S. Barber, as well as works by Ukrainian composers Yevhen Stankovych, Anna Gavrilets, Yuriy Shevchenko and Miroslav Skoryk.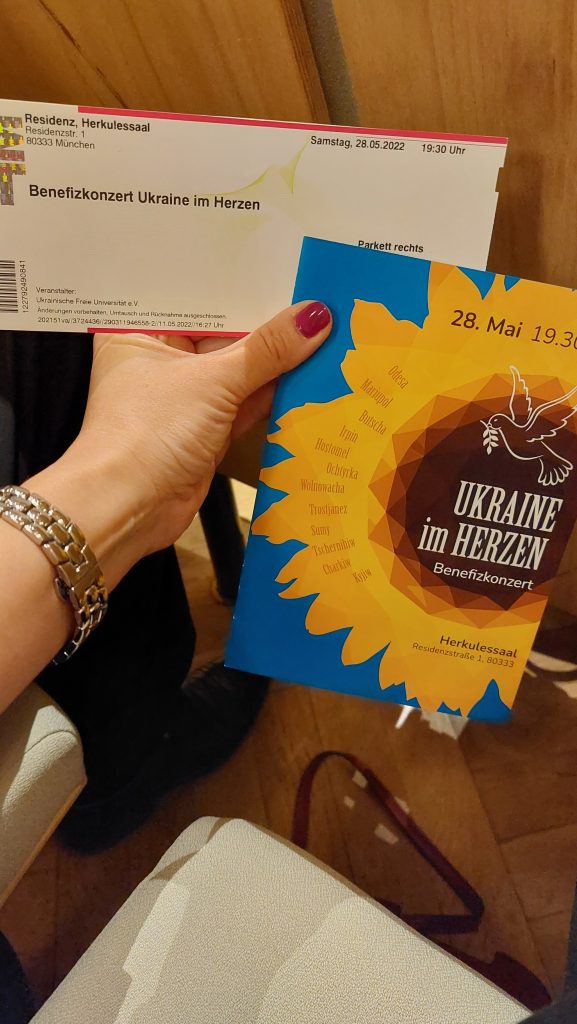 It was Myroslav Skoryk who composed the legendary melody, which can be heard in all European concert halls and symbolizes the courage and soul of the Ukrainian people, their struggle for independence, freedom and European values.
Yevhen Stankovych's Chamber Symphony No. 3 from 1982 is also a great masterpiece of Ukrainian chamber music. It was included by UNESCO in the list of world cultural heritage.
The organizers said that the entrance fee will be donated to the largest children's hospital in Kyiv, OKHMATDIT. It is one of the few hospitals that can treat children with war injuries.
The concert is organized by the Ukrainian Free University (UFU). The Ukrainian Free University, has been located in Munich since 1945 and is the only Ukrainian university in exile in the world.