The Auer Dult, a traditional annual market in Munich finished this weekend. Auer Dult is taking place three times per year on the Mariahilfplatz, where the Neo-Gothic church of Mariahilfkirche rises in the Munich district of Au.
The first fair of the year, the so-called Maidult (May fair) is held on the first weekend of the month. The Jakobidult takes place in July or early August (beginning on the Saturday after the feast day of St. James) and the Kirchweihdult occurs in the week after Kermesse.[Each one lasts nine days.
The Auer Dult is considered to be the largest crockery market in Europe. Pots, porcelain, and other ceramic wares are available at numerous Standl (stands). In addition, other household accessories, natural healing remedies, and clothes are available. Many stands also offer antique books and commodities. The assortment of items ranges from chamber pots to rustic furniture.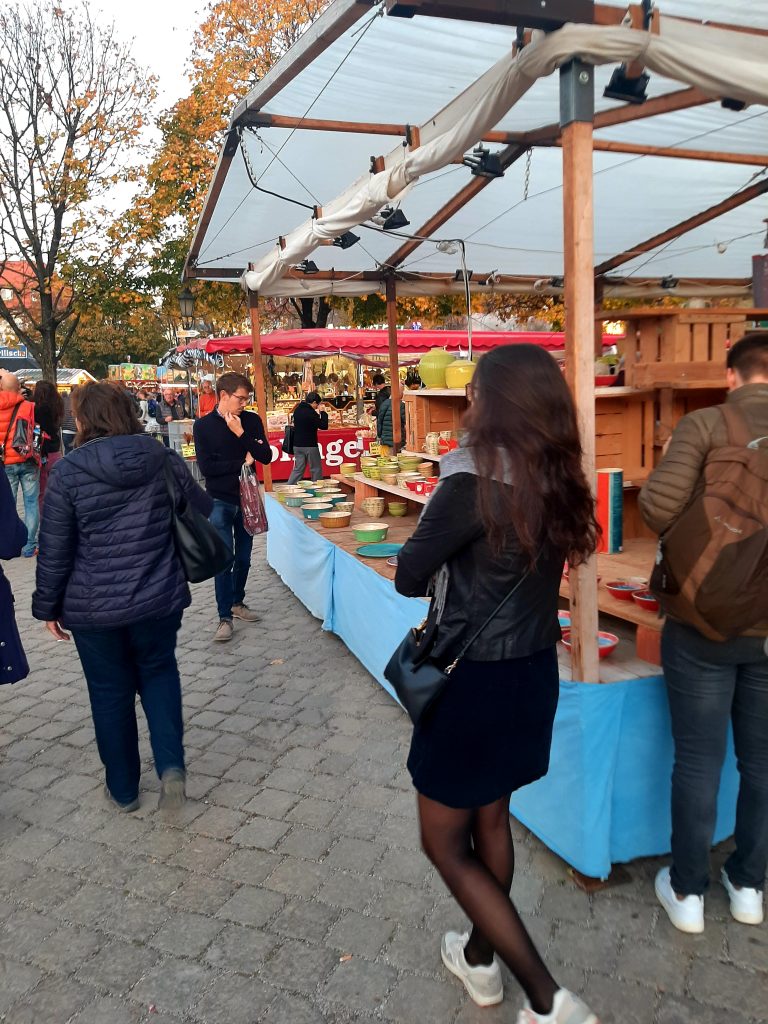 Every year Dult offers something new. In the shopping area of Carl Valentin were presented antique items and jewelry.
Auer Dult is also known for his food: a skewer pub, sweet and salty dishes, beer and coffee.