British Embassy Kyiv: Officer Cadet Artem Baranenko has become the first soldier from Ukraine to have the honour of being awarded the highest accolade the Royal Military Academy Sandhurst can bestow upon an overseas cadet, the International Sword.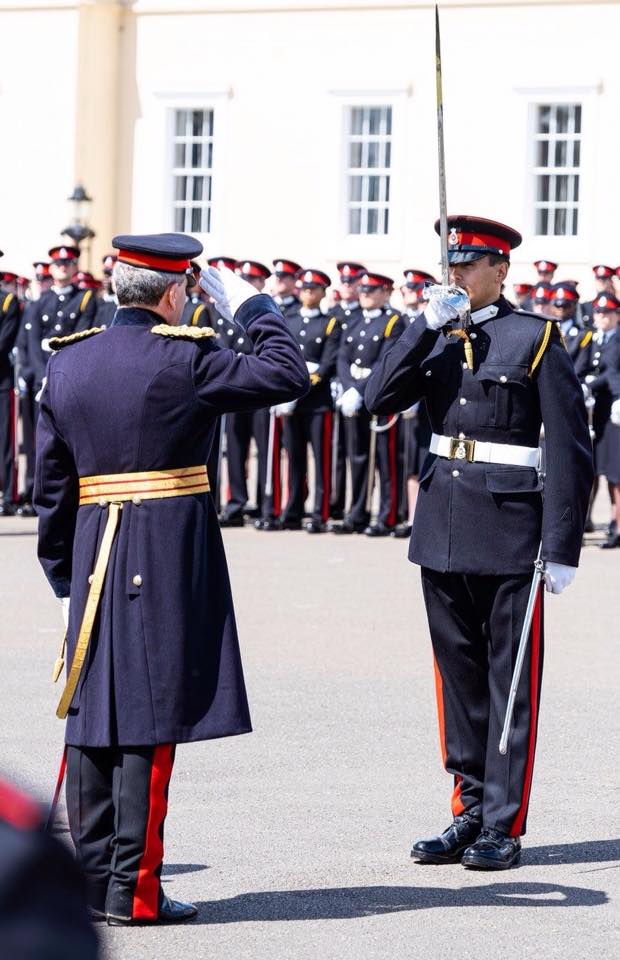 The International Sword is awarded to the overseas cadet, who by judgement of the Academy's Commandant, Major General Paul Nanson CBE, is the best of that intake.
Artem Baranenko took top spot from 33 other overseas cadets from 22 different counties underlining just what a global influence the Royal Military Academy extends as a centre of excellence in leadership training.
He received the International Sword at a presentation ceremony held during his commissioning parade known the world over as the Sovereign's Parade held on the parade square with the iconic backdrop of Old College and its famous portico.
The Deputy Supreme Allied Commander Europe, General Sir James Everard KCB CB, representing HM The Queen (it being the Sovereign's Parade) presented the sword in front of thousands in the packed stands including his Mum and Dad.