Dramteatr: A drama based on the real events of the 40s of XX century on covered with blood Hutsul region. Such performance is a kind of spiritual session. Prayer- requiem will present confession and forgiveness to "our " and " others ", " innocent " and " guilty". Because only out of love and in agony a new clean life will be born. A nation is born.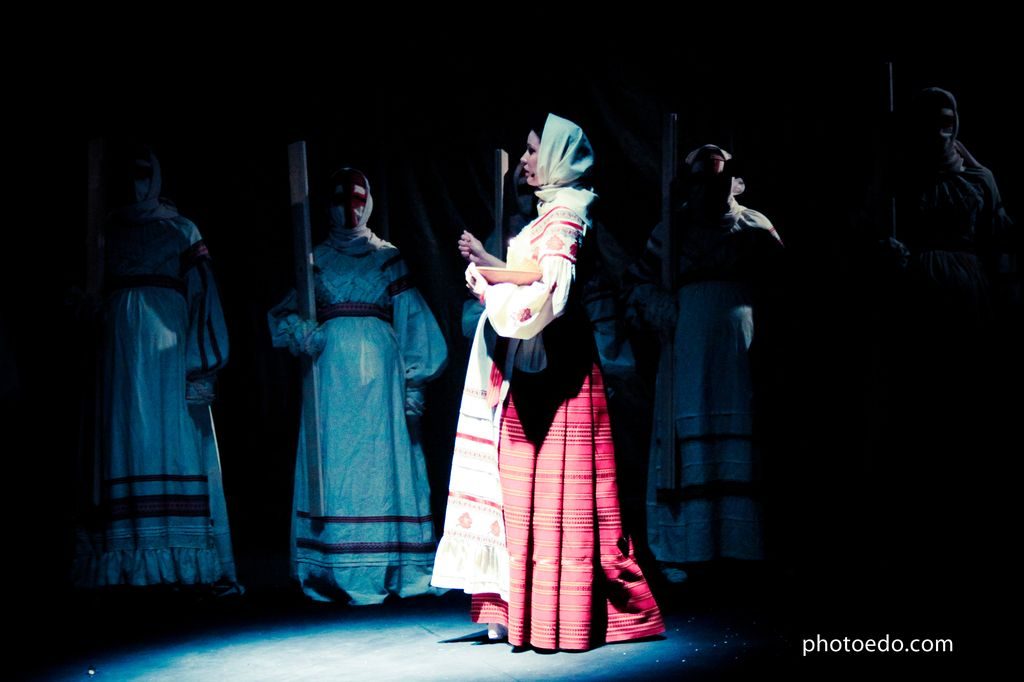 Maria Matios granted permission to stage the "Nation" to the Ivano-Frankivsk Theatre on the 70th anniversary of its foundation, being pleasantly surprised by the philosophical and aesthetic interpretation of its " Solodka Darusya ". The staging of "The Nation" can be perceived as a diptych to it. The diptych is based not only on the storyline but also on the director's way of thinking: film aesthetics, symbolism, particularly song symbolism, refined minimalism.
In 2010, the drama- requiem "Nation" was nominated for the Shevchenko National Prize of Ukraine.